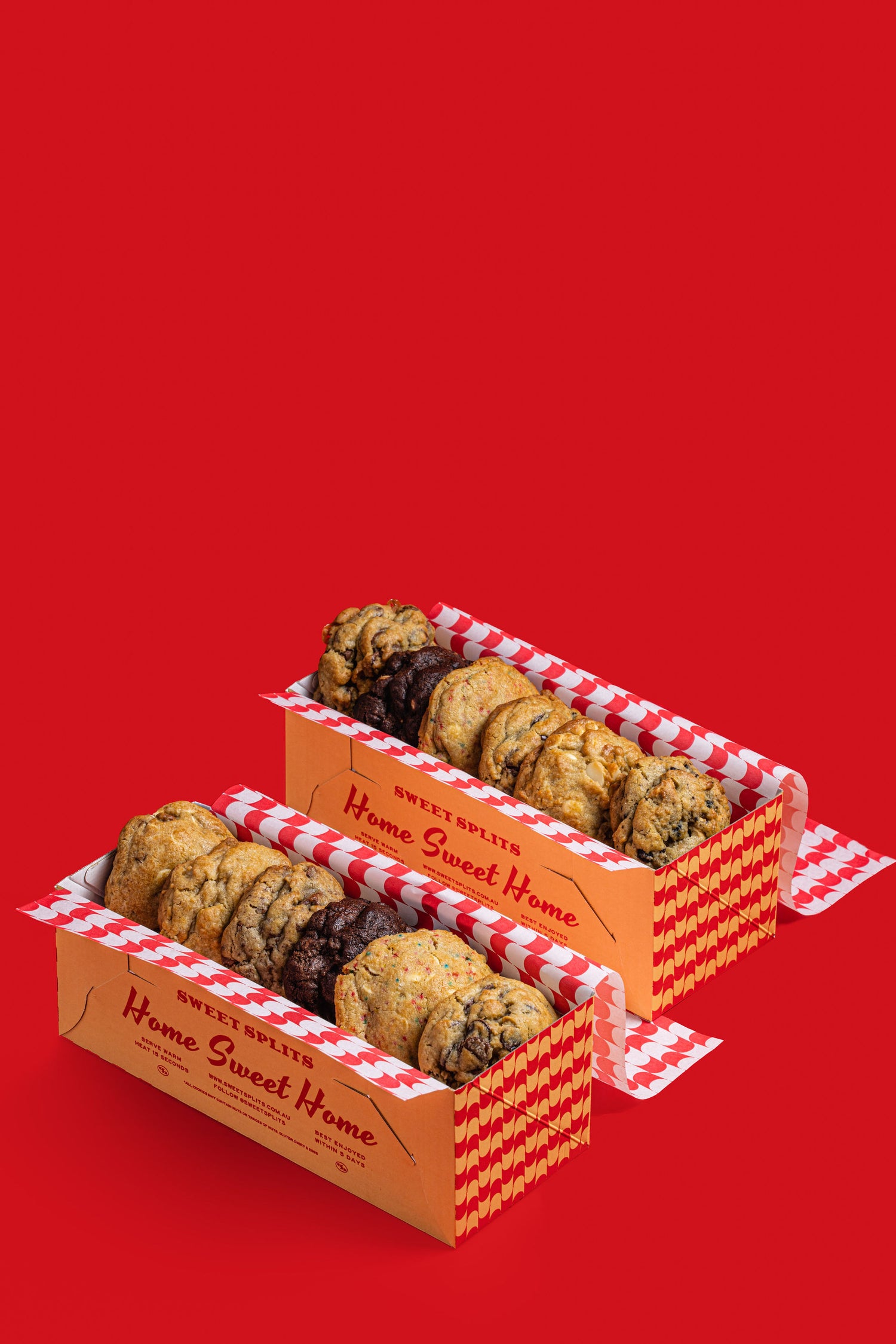 Events & gifts
We know that finding the right gift for staff, clients, family and friends can be a stressful task – but not at Sweet Splits!

Who wouldn't want one of our mouth watering oozing cookies? Ideal for sharing, our cookies bring joy to many and are such an easy gifting option.

Enquire below for your corporate gifting requirements and our team at Sweet Splits will be happy to assist you.